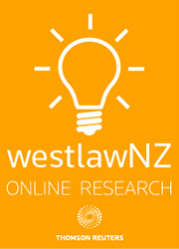 Legal Terms Locator
Online

Date: 10/10/2013

Code: 41576591

Thomson Reuters, NEW ZEALAND
Description
The Legal Terms Locator on Westlaw NZ provides the most extensive New Zealand catalogue of terms defined in New Zealand legislation or judicially considered in New Zealand case law.
The Legal Terms Locator contains:
over 7,000 legal terms
over 55,000 legislation references
13,000 case references
links to all "live" New Zealand Acts and Statutory Instruments, Land Transport Rules and Civil Aviation Rules, and cases reported in major New Zealand report series and all Thomson Reuters report series.
Using the Legal Terms Locator you can quickly search or browse for specific terms and see where they have been defined in legislation or case law.
Invaluable where the definition of a term is critical to drafting or interpreting a legal document, or preparing a legal opinion or argument.
The Legal Terms Locator links to the legislation and case law databases (available for subscribers to those services) to provide rapid access to the original source of each definition.