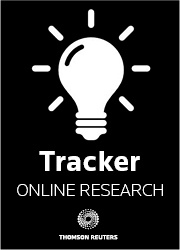 Resource Management Tracker - Westlaw NZ
Online

Date: 06/11/2013

Code: 41587847

Thomson Reuters, NEW ZEALAND
Description
Available exclusively online on Westlaw NZ, Resource Management Tracker is a comprehensive searchable collection of resource management prosecution sentencing decisions, allowing users to conduct specialised research based on the specific details of Resource Management Act prosecutions and their outcomes.
Resource Management Tracker includes more than 700 cases, covering 1,000 defendants and over 2,200 individual offences since the Resource Management Act 1991 came into force. It is updated daily, as relevant judgments and decisions are released.
CONTENTS
Our editors provide specialist analysis of hundreds of cases and a unique search template enables users to conduct research over the relevant circumstances of each RMA prosecutions, including factors such as:
Prosecution activity – types of breach of the RMA, such as breach of abatement notice, discharge into water or taking, damming or diverting water
Industry sector, such as commercial, industrial or agriculture
Aggravating and mitigating sentencing factors, such as the attitude of the defendant, extent of damage, or nature of the environment affected
Amount of uplift or reduction as a result of sentencing factors
Prosecutions by specific City, Regional or District Councils
The role of the defendant, such as farmer, company director or manufacturer
Effect of a defendant's prior convictions or infringements
Defendant's plea and election for jury or judge-alone hearing
Starting point for sentencing
Type of sentence and details of fines and non-financial penalties
Details of costs and disbursements awards
Features
Case Summaries
Summaries are written by the Thomson Reuters Cases Editors. These summaries include the facts, holdings, and outcome and give the researcher a sense of whether the case is relevant and provide memorable key words and phrases to enhance online searching.
Litigation History
Sourced from CiteCase the most sophisticated online citator available in New Zealand, the Litigation History section will display any earlier or later litigation history for the particular decision.
Cases and Legislation Cited
The Cases Cited and Legislation Cited section lists all of the cases that were cited in the particular decision.
Judgment Text and PDFs
Resource Management Tracker provides customers with access to the fully searchable text of relevant judgments and decisions of the Planning Tribunal, Environment Court, District Court, High Court, Court of Appeal and Supreme Court. Resource Management Tracker also includes PDFs of the original judgment delivered by the Court or Tribunal. Supreme Court cases may also include a PDF of the transcript of the Court hearing.