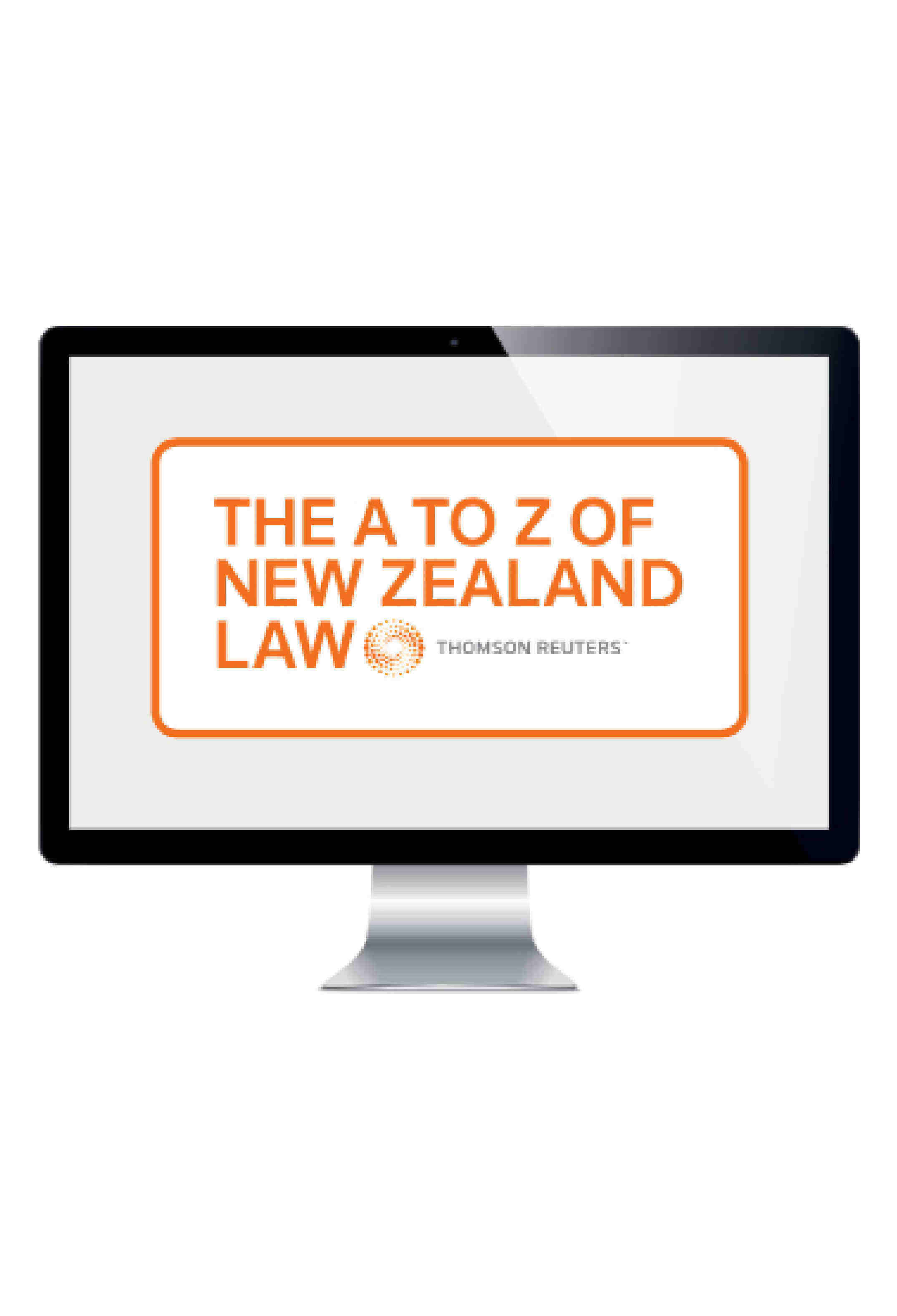 A to Z of NZ Law - Company Law - Westlaw NZ
Online

Date:

Code: 41576600

Thomson Reuters, NEW ZEALAND
Description
Company Law provides a comprehensive treatment of New Zealand company and securities law and regulations, from the choice of business structures through corporate governance, takeovers, amalgamations and arrangements and financial markets law.
Company Law includes: an introduction to company and securities legislation in New Zealand; an overview of business structures; company formation, constitutions, shareholder agreements and corporate personality; corporate transactions and liability; corporate governance; management and power within a company; shareholders' meetings; boards of directors; duties of directors; protection of creditors; accounts and disclosure; enforcement of management duties; remedies for breach of directors' duties; controlling shareholders, including limits on powers and minority buy-out rights; derivative actions; unfair prejudice; corporate finances; securities law, including regulation of the primary market and secondary markets; the Financial Markets Conduct Act; and takeovers, amalgamations and arrangements.
Company Law is drawn from Corporate Law in New Zealand written by Susan Watson and Lynne Taylor (General Editors), Shelley Griffiths, Matthew Berkahn, Lindsay Trotman, John Farrar, David Cooper and Elizabeth Macpherson and includes Further Resources such as links to Brookers Company Law, Brookers Securities Law and external websites such as the Financial Markets Authority.
For more information about A to Z of New Zealand Law, click here