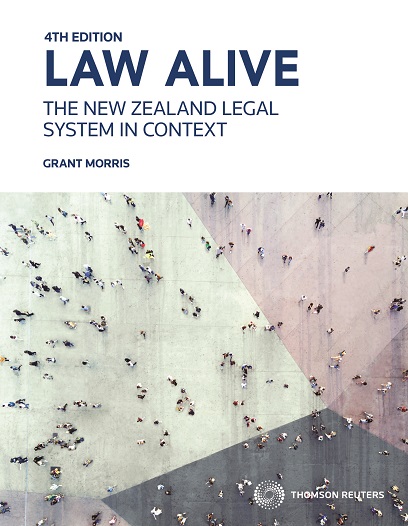 Law Alive 4th edition Book
Book

Back order: This item will be shipped when it is available.




Date: 04/02/2019

Code: 9781988553542

Thomson Reuters, NEW ZEALAND

Law Alive 4th edition Book

Back order: This item will be shipped when it is available.
Description
Now in its Fourth Edition, Law Alive continues to be a "must have" introductory text for students studying first-year law at New Zealand's law schools. As with the previous editions of the book, author Grant Morris brings the study of law to life. The topics discussed in each chapter are linked to "real life" examples of how legislation, case law, events and legal personalities shape and change the fabric of this country's legal culture, political landscape and society.
Law Alive (4th edition) is also designed to enhance the reader's learning experience and equip them with the tools that they need to successfully study and pass their courses by:
setting out at the beginning of the chapters the learning outcomes that students are expected to be able to demonstrate after reading each chapter; and
supplementing the chapters with practice and tutorial exercises, case studies and references to further reading.
For these reasons, the Fourth Edition of Law Alive is a modern, interactive textbook designed for ease of reading and visual appeal, which encourages students to see law as a living, breathing and ever-developing subject that influences, governs and informs the everyday lives of all New Zealanders.