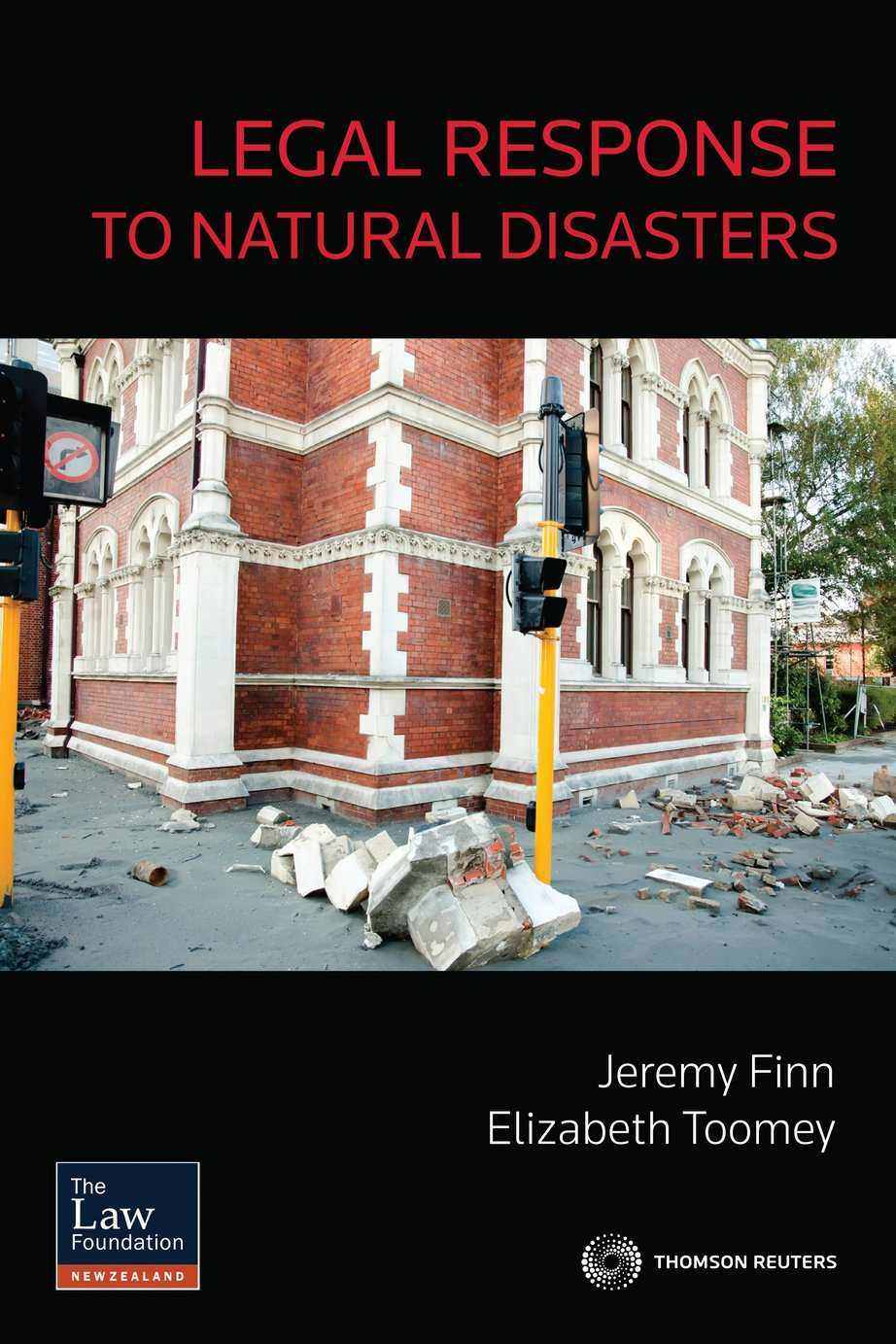 Legal Response to Natural Disasters (Book + eBook Bundle)
Book+eBook

Date: 08/05/2015

Code: 41770827

Thomson Reuters, NEW ZEALAND

Legal Response to Natural Disasters (Book + eBook Bundle)
Description
Post Christchurch earthquakes and other recent natural disasters in New Zealand, highlighted the lack of comprehensive information and guidance available for professionals dealing with the legal issues that arise in the aftermath. This book has been written to address that information gap.
With this objective in mind, the book draws upon legal and non-legal information from national and international sources to provide an analysis of, and commentary on, many of the legal issues that occur in the wake of natural disasters.
Part One covers the methodology behind interviews and surveys carried out of those involved in natural disasters and the legal issues indentified from those interviews.
Part Two looks at the particular legal problems that have arisen from the natural disasters in relation to insurance, family law, residential and commercial tenancies, taxation, media and privacy, the doctrine of frustration, crime, the environment, health and safety, and the legal position of volunteers after natural disasters have occurred. Part Two also undertakes a comparative analysis of overseas legal experiences and the lessons that can be learnt from them.
Part Three deals with the application of the lessons learnt both nationally and internationally in terms of law reform relevant to natural disasters.
The comprehensive scope of legal issues dealt with in the book makes it invaluable for lawyers and agencies both in New Zealand and from overseas jurisdictions who practice in areas of the law that relate to various forms of natural disaster.
Extract from the LawTalk review by Allister Davis
" ...Overall Legal Response to Natural Disasters provides an excellent and unique comprehension on the ramifications of natural disasters on legal providers, legislation and the practice of law. The text is a must-read, not only for Cantabrians who experienced and are still experiencing the effects of a local natural disaster, but it is an essential document for all legal provider's libraries wherever they are based to deliver what is the aim of the text: providing a blueprint for avoiding the repetition of unpredictable hardships."
Click the following link to read the full review:
Legal Response to Natural Disasters, Lawtalk Review
Author interview
Other works by professor jeremy finn
*
eBooks and packages including an eBook may not be returned once the software key has been supplied. Your rights as a customer to access and use the ProView™ software and a ProView eBook are subject to acceptance of the ProView content licence agreement.
NB
An email with a registration key and instructions for accessing your eBook will be sent after checkout. For existing ProView users the eBook will appear in your library after checkout.

Forthcoming/pre-order eBooks will be available after the publication date.

The ProView app is not currently available on Kindle. See the latest system requirements