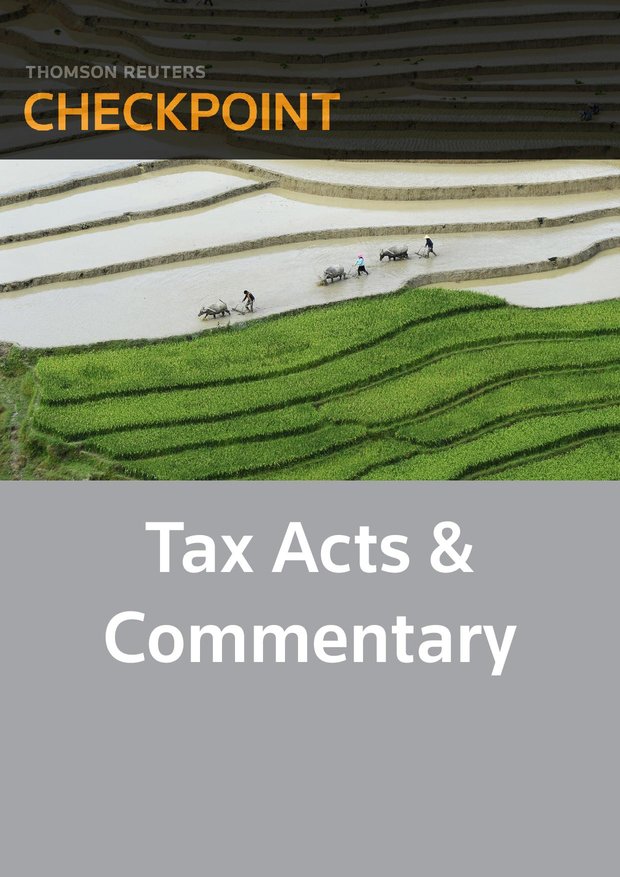 Tax Acts & Commentary - Checkpoint
Online

Date: 01/05/2013

Code: 41413580

Checkpoint NZ, NEW ZEALAND
Description
Tax Acts and Commentary inlcudes essential tax legislation together with commentary for the Income Tax Act 2007, Tax Administration Act 1994, Taxation Review Authorities Act 1994,Goods and Services Tax Act 1985 and includes repealed Income Tax Acts, 1976, 1994 and 2004. A comparative table is included with each section that compares the 1976, 1994, 2004, and 2007 Acts.
The topical commentary is ever-expanding and currently includes detailed commentary on GST, international tax, look-through companies, mutual associations and child support.
*
Price is for a single annual subscription and includes all updates issued during this period. Thereafter subscription renewal invoices and updates will automatically be issued. Subscribers must provide the publisher with written notice of cancellation within 30 days of the date of their subscription invoice; otherwise the subscriber will be liable for the invoiced amount. For further information email info.anz@thomsonreuters.com or call 0800 785 483.