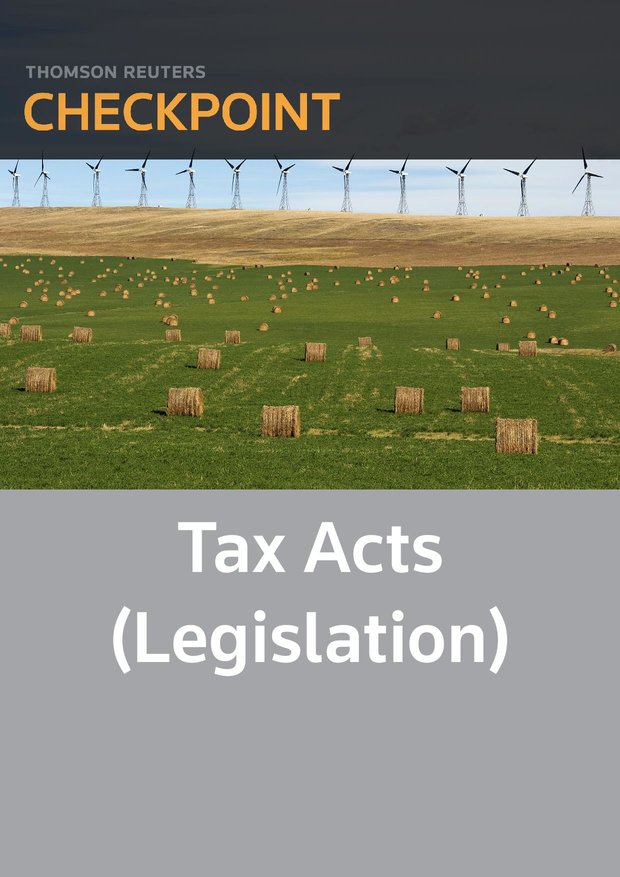 Tax Acts (legislation) - Checkpoint
Online

Date: 01/05/2013

Code: 41413581

Checkpoint NZ, NEW ZEALAND
Description
Essential tax legislation comprising the Income Tax Act 2007, Tax Administration Act 1994, Taxation Review Authorities Act 1994, Goods and Services Tax Act 1985, and repealed Income Tax Acts, 1976, 1994 and 2004. A comparative table is included with each section that compares the 1976, 1994, 2004 and 2007 Income Tax Acts.
With Tax Acts you will receive just the tax Acts. With Tax Acts & Commentary you will receive topical commentary accompanied with the Acts.
For pricing, to order Checkpoint products and services or discuss trial options, please contact a Thomson Reuters Tax & Accounting Account Manager or our Customer Care Team at info.anz@thomsonreuters.com or 0800 785 483.
Table of Contents
Essential tax legislation comprising the following:
Income Tax Act 2007
Previous Income Tax Acts from 2004, 1994 and 1976
Tax Administration Act 1994
Taxation Review Authorities Act 1994
Goods and Services Tax Act 1985