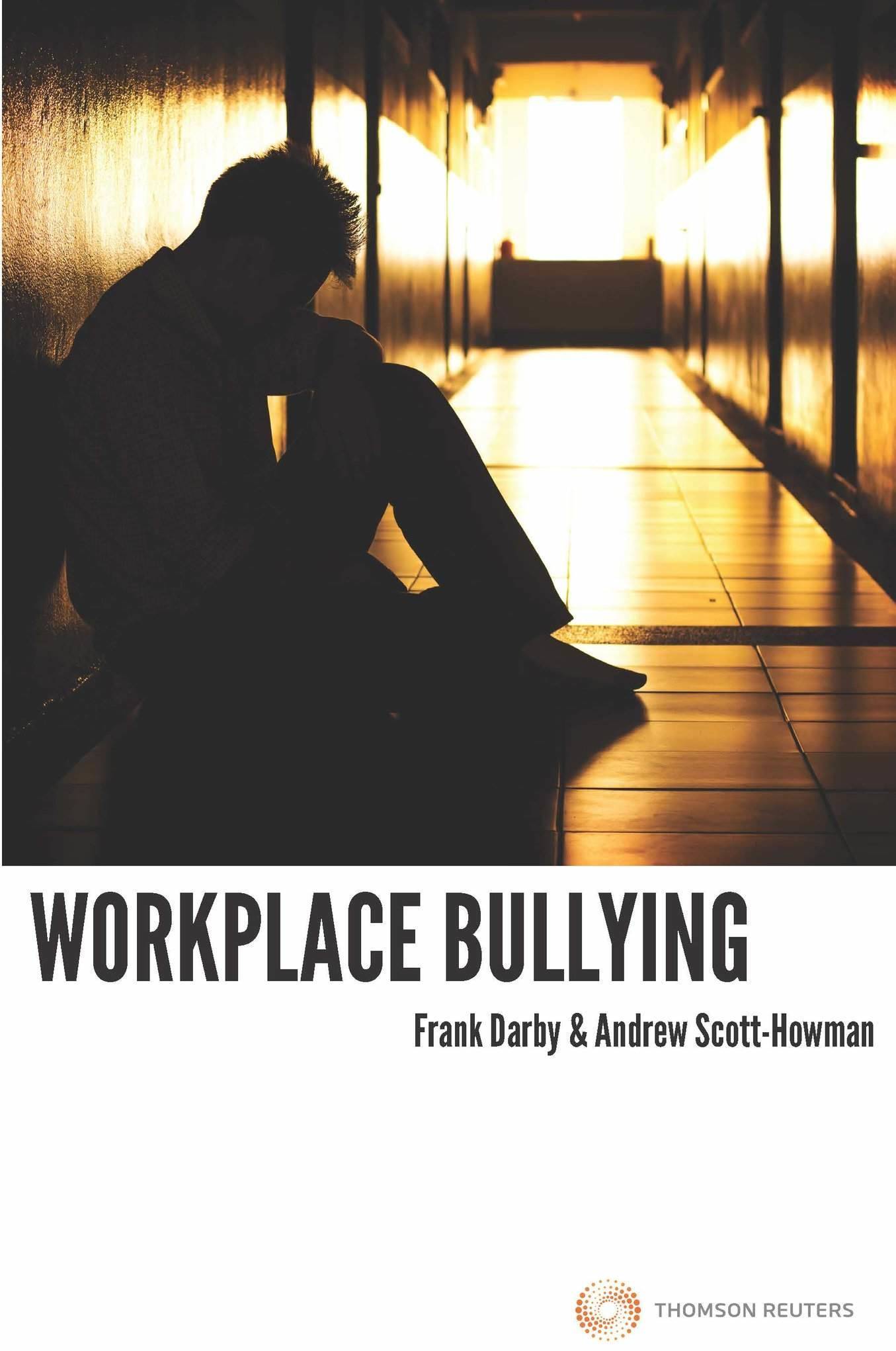 Workplace Bullying (eBook)
eBook - ProView

Date: 01/10/2016

Code: 9780947486761

Thomson Reuters, NEW ZEALAND

Workplace Bullying (eBook)
Description
Bullying is a major, but often unacknowledged problem in New Zealand's workplaces. However, recent developments in employment and health and safety law make it a problem that no one in the workplace can afford to ignore.
Workplace Bullying deals with bullying in New Zealand's workplaces in a way that is both educational and practical. It is a resource which is designed to provide employers, managers, and workers with insights into:
the nature and dynamics of bullying;
strategies for preventing and managing bullying;
methods of dealing with complaints of bullying;
the process of investigating and resolving complaints of bullying; and
the legal issues associated with complaints of bullying.
Where relevant the authors refer to WorkSafe New Zealand's Guidelines "Preventing and responding to workplace bullying" the full text of which is reproduced as an appendix to the book.
Extract from a review by Kevin Jones - Safety At Work Blog
" ...New Zealand seems to be leading the western world in it workplace bullying approach. This book is a great addition to the literature.
Click the following link to download a pdf of the full review:
Bullying, evidence, ethics and solutions - review
Extract from a review by Kathryn Beck - LAWTALK 904
"This book does an excellent job of removing the spectre around bullying itself and dealing with the anxiety that can come with bullying allegations by setting out practical steps to follow. The contribution it can make to the reduction of stress levels for practitioners in this area makes it a worthwhile read."
Read the full review
This is a new and groundbreaking book which will be an invaluable reference for lawyers specializing in employment and health and safety law, Health and Safety Consultants, human resource professionals, managers, employers, CEOs, company directors, unions and employees.
Read co-author Andrew Scott-Howman, barrister and employment law specialist, on the need for knowledgeable, independent workplace investigators - an article on our blog Online Insider.
*
eBooks and packages including an eBook may not be returned once the software key has been supplied. Your rights as a customer to access and use the ProView™ software and a ProView eBook are subject to acceptance of the ProView content licence agreement.
NB
An email with a registration key and instructions for accessing your eBook will be sent after checkout. For existing ProView users the eBook will appear in your library after checkout.

Forthcoming/pre-order eBooks will be available after the publication date.

The ProView app is not currently available on Kindle. See the latest system requirements