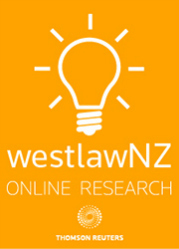 Brookers Transport Bills - Westlaw NZ
Online

Date:

Code: 41169108

Thomson Reuters, NEW ZEALAND
Description
Brookers Transport Bills provides a comprehensive and fully searchable database of transport Bills from 2002 to present. The database contains both full-text and PDF copies of Bills and Supplementary Order Papers, plus Progress Tables summarising the events and dates of each Bill's passage through Parliament from Introduction to Assent or Termination.
Subscribe to the complete Brookers Bills of New Zealand collection, or to just a selection of the 15 specialist subject areas, allowing you to select only the Bills that you need most and to avoid paying for information you do not use.
OTHER SPECIALIST BROOKERS BILLS OF NEW ZEALAND PRODUCTS:
Building Bills
Civil Procedure Bills
Commercial Bills
Company and Securities Bills
Criminal Bills
Employment Bills
Environmental Bills
Family Bills
Fisheries Bills
Human Rights Bills
Intellectual Property Bills
Local Government Bills
Property Bills
Trusts and Succession Bills
Online content is typically updated 11 times a year.
*
Please note that product prices are a standard entry-level price (1-5 online and 1-3 CD users). This price may vary if there are more users or if customers enter into an e-Options or Information Supply Agreement with us.