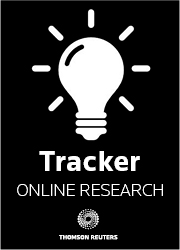 OSH Tracker - Westlaw NZ
Online

Date:

Code: 41169171

Thomson Reuters, NEW ZEALAND
Description
OSH Tracker brings together nearly 2000 cases which have resulted in convictions in any court under the Health and Safety in Employment Act 1992 and related regulations, as well as those taken against employers under the Hazardous Substances and New Organisms Act 1996.
Updated constantly as new case material becomes available, subscribers can identify relevant cases, read the case summaries and, where available, download the original Department of Labour documents.
OSH Tracker is prepared from information gathered from the Department of Labour, New Zealand's courts, and other sources. Summaries are prepared by Safeguard's editorial team. The product is updated regularly from information gathered by Safeguard, New Zealand's health and safety in employment magazine
The only database of its kind in New Zealand, OSH Tracker is the perfect resource for anyone who needs to monitor or advise on health and safety in an organisation.
*
Please note that product prices are a standard entry-level price (1-5 online and 1-3 CD users). This price may vary if there are more users or if customers enter into an e-Options or Information Supply Agreement with us.