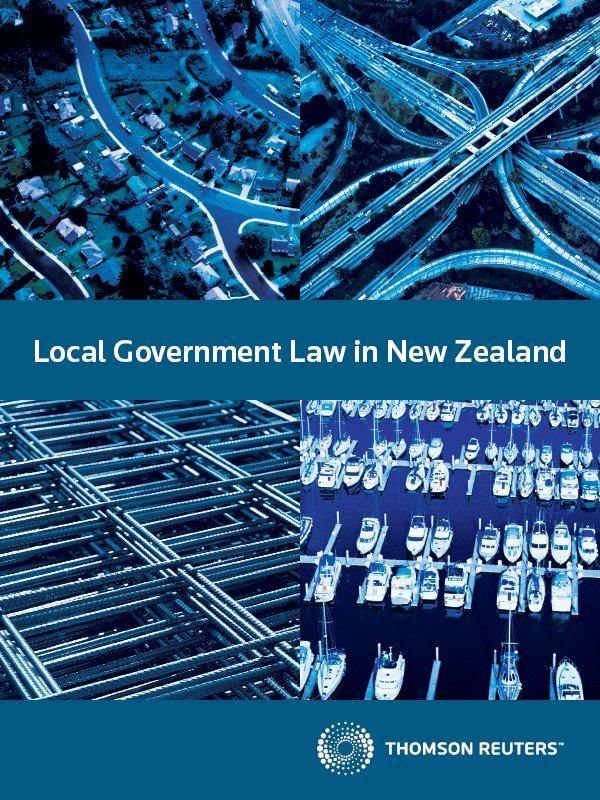 Local Government Law in New Zealand - Key Legislation eReference
eReference - ProView

Date: 01/11/2014

Code: 41721501

Thomson Reuters, NEW ZEALAND
Description
Local Government Key Legislation is a collection of the key Acts and Regulations that govern the powers and duties of local authorities, including the pivotal Local Government Act 2002, Local Government Act 1974 (provisions still in force), Local Government (Auckland Council) Act 2009, Local Electoral Act 2001, Local Authorities (Members' Interests) Act 1968, Local Government Official Information and Meetings Act 1987, Local Government (Rating) Act 2002 and the Bylaws Act 1910.
Expert commentary and analysis is provided by a team of high profile authors who are experienced in providing advice to New Zealand local authorities and on local government law. The commentary highlights linkages between the legislative provisions, the impact of court decisions and recent cases, and other important matters relevant to interpreting and using the legislation.
Local Government Key Legislation brings together the information required by local government advisers, lawyers who provide advice to local authorities, central government agencies, and staff in local authorities who are required to administer and carry out legislative functions.
This product is complementary to Local Government Associated Legislation, which covers other Acts and Regulations relating to the broad operational scope of local authorities in New Zealand.
*
NB: Price is for a single annual subscription for one user and includes all updates issued during the year. For pricing for multiple users or for existing subscribers to the service in other formats, please email us or call 0800 10 60 60.
eBooks and eReferences (an updating subscription eBook) may not be returned once the software key has been supplied to the customer, which supply will be by email after publication of the eReference or eBook. Your rights as a customer to access and use the ProView software and a ProView eSub are subject to acceptance of the terms upon which are at: http://thomsonreuters.com/site/proview/license-agreement/licence-agreement-new-zealand/