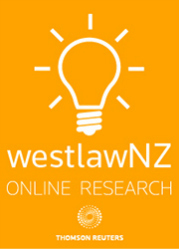 Local Government Associated Legislation - Westlaw NZ
Online

Date:

Code: 41169138

Thomson Reuters, NEW ZEALAND
Description
Local Government Associated Legislation is a comprehensive collection of Acts and Regulations relating to the broad operational scope of local authorities in New Zealand. It includes annotative commentary to a number of important Acts such as the Public Works Act, Dog Control Act, Bylaws Act, New Zealand Bill of Rights Act 1990, Reserves Act, Civil Defence Emergency Management Act, Smokefree Environments and Regulated Products Act 1990, Food Act and more.
Expert commentary and analysis is provided by high-profile authors who are experienced in advising New Zealand local authorities on local government law.
Legislation is organised by topic, allowing easy access to specific subjects. Local Government Associated Legislation also contains over 500 Local Acts.
Local Government Associated Legislation brings together the information required by lawyers and others who provide advice to local authorities, central government agencies, and staff in local authorities who are required to administer and carry out legislative functions.
This product is complementary to Local Government Key Legislation, which covers the main legislation providing local authorities with their powers and duties.
Features
Airports
Animals
Biosecurity
Bylaws
Burial and Cremation
Civil Defence
Contracts and Leasing
Dog Control
Energy
Fencing
Food
Forests
Gaming
Harbours and Ports
Heritage
Impounding of Stock
Interpretation
Litter
Local Government Borrowing
Maori Land
Maritime Transport and Navigation
Official Information
Plumbing
Privacy
Public Finance
Public Health
Public Reserves
Public Works
Resource Management - Transitional Provisions
Roading and Transport
Smoke-free Environments
Telecommunications
Travelling Allowances
Water and Soil
Local Acts
Table of Statutes and Regulations
Table of Cases
Subject Index
*
Please note that product prices are a standard entry-level price (1-5 online and 1-3 CD users). This price may vary if there are more users or if customers enter into an e-Options or Information Supply Agreement with us.