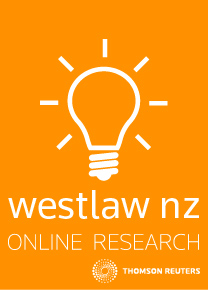 Adams on Criminal Law - Evidence - Westlaw NZ
Online

Date:

Code: 41169071

Thomson Reuters, NEW ZEALAND
Description
Adams on Criminal Law — Evidence is a detailed commentary and analysis of New Zealand law as it relates to evidence in criminal matters.
Published to provide information after the major reforms to New Zealand evidence law by the Evidence Act 2006, this service is part of New Zealand's leading criminal law work Adams on Criminal Law. Since its first edition in 1964, Adams has become an indispensable, practical guide for the judiciary, defence, prosecution, corporate lawyers, police, academics and students. The current edition's consulting editor is Simon France J.
The focus on criminal evidence makes Adams on Criminal Law — Evidence an excellent resource for criminal law practitioners, prosecutors, and anyone who is required to research the law of criminal evidence in New Zealand. The practical focus makes this a resource which both recognises the demands of the courtroom and provides a scholarly analysis of criminal evidence.
Fully consolidated legislation is kept up-to-date and expert section-by-section commentary ensures this service is current and relevant. This is an authoritative and highly accessible legal commentary on one of the most dynamic areas of law in New Zealand.
Subscribers to the full Adams on Criminal Law service receive this service automatically as part of their subscription. Adams on Criminal Law — Evidence may be purchased independently of the full Adams service.
The updating author for Adams on Criminal Law — Evidence is Elisabeth McDonald. Find out more about the authors.
Features
Please note the online contents differs slightly from the looseleaf version.
Evidence Act 2006
Introduction to the Evidence Act 2006
Evidence Act 2006 with section-by-section analysis
Evidence in Criminal Cases (discursive commentary)
Overview of the Evidence Act 2006
Part 1 of the Act: Principles of admissibility and preliminary provisions
Part 2 of the Act: Admissibility rules, privilege and confidentiality
Part 3 of the Act: Trial process — overview
Part 4 of the Act: Evidence from overseas or to be used overseas
Part 5 of the Act: Regulation-making power
Evidence Regulations
Evidence Regulations 2007
Evidence (Recognition of Overseas Practitioners) Order 2008
Evidence Act 1908
Evidence Act 1908 (Repealed)
Evidence (Videotaping of Child Complainants) Regulations 1990
Evidence Act 1908 Amendment Acts
Archived Commentary: Evidence in Criminal Cases (pre-Evidence Act 2006 discursive commentary)
Burden of Proof
Standard of Proof
Cross-Examination of the Defendant and Other Witnesses — Credibility
Confessions
The Judges' Rules
The Right of Silence before Trial
Identification Evidence
Evidence of Similar Facts — Defendant's Character
Res Gestae
Hearsay
Prior Inconsistent Statements — Hostile Witnesses and Cross-Examination on Documents
Prior Consistent Statements
Refreshing Memory
Opinion Evidence
Failure to Testify
Lies Told by a Defendant
Evidence of Child (or Mentally Handicapped) Complainants
Questioning Children and Young Persons
Section 23A Evidence Act 1908 — Evidence of the Sexual History of a Sexual Offence Complainant
Privilege
Corroboration and Judicial Warnings
Subject Index
Media Types
This work is available in looseleaf, online and as part of the Adams on Criminal eReference (in ProView).
*
Please note that product prices are a standard entry-level price (1-5 online and 1-3 CD users). This price may vary if there are more users or if customers enter into an e-Options or Information Supply Agreement with us.